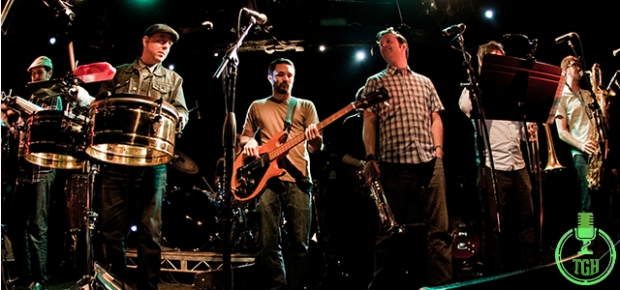 Proof the past and future remain intrinsically linked was recently unearthed during data transfer between TGH's ancient and modern handsets.
This rare gem – LA latin-funkateers Jungle Fire torching a bitter Tyneside night – had been on the missing list since December.
So rejoice in the return from lost file land of 'Chalupa' –  a smoking-hot snippet of Jungle Fire setting Newcastle's Hoochie Coochie club ablaze.
Witnessing these unassuming gents' astonishing collective musicianship close up left TGH toasted like a crumpet on a fork.
Jungle Fire are a blast from the past – but they sound like the future…
7 min 42 sec
Includes 'Soul Fire' by Lee 'Scratch' Perry
Altenatively, click to play on Soundcloud