Tales of XS – JCC talks Top Man, junk, The Sopranos and Scottish sausages…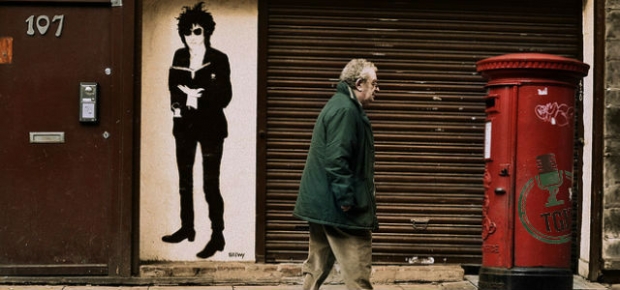 Some John Cooper Clarke tales of "XS",
Concerning persian rugs, and dressing to impress.
Busting some schmutter as sharp as his wit,
The thinnest man alive, knows it's all about the fit.
Nee fatter than a tab, just a 32 chest,
Here's Salford's Top Man, on what clobber fits best.

6 min 13 sec
Altenatively, play "Tales of XS – JCC talks…" on Soundcloud
Playlist & Links for "Tales of XS – JCC talks…"